09 Feb

Hockey Systems Defending Against the Floater
Hockey Systems: Defending Against the Floater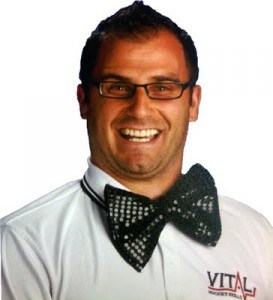 Anyone that has coached minor hockey has faced that win-at-all-cost coach that is the best gate opener in the league, watching his one or two ringers literally win him hockey games at will! You know the one that would rather hang one or 2 kids in the neutral zone for the easy breakaway goal, then actually teach them how to play defensively, earn posession and come out of the zone as a cohesive unit. Rover, stretch-man, floater, whatever you want to call it, it is one of the most frustrating hockey systems to coach against! When watching a Kessel goal from the Leaf's game against the Jets the other night, you can see that although it is definitely frustrating, it's not impossible to defend against.
httpv://youtu.be/U3mwINeKuUU
If you watch the video clip of the game you can see it was an error in judgingpuck possession that allowed Kessel to spring the zone undetected. Instead of erring on the side of caution and staying on the defensive side of the puck, the Jets forward over commits to a potential cycle. By the time he realizes that the leafs have come out of the battle with the puck, it is too late, the Jets have 3 men caught low and Lupul brilliantly uses the boards and Kessy is off to the races.
Had the Jets forward stayed high, he would have noticed  Kessel leaving  and been able to stay with him as he streaked behind the flat footed Jets defencemen. With this in mind we can move on to…
4 Critical Components to Defeating Rover-Style Hockey Systems
Heavy Forechecking Pressure – If they can't get passed the top of the circles, they sure can't blow the zone!
Cycling the puck low- Once you get possession, keep it moving and keep it low. The other team can't make a stretch pass, if it's on your sticks!
Keeping a 3rd man high – Nothing says your going nowhere pal to a rover, then a 3rd guy high!
Staggering the Defencemen- The old hinging of the D, where one spills slightly into the Neutral Zone is a great way to let the rover know that he is so close, yet so far away from a breakaway! Don't panic though, if your forwards follow #'s A,B,C there is no need to back off the line too much.
Remember: Hockey systems always depend on whether or not your players buy into them!