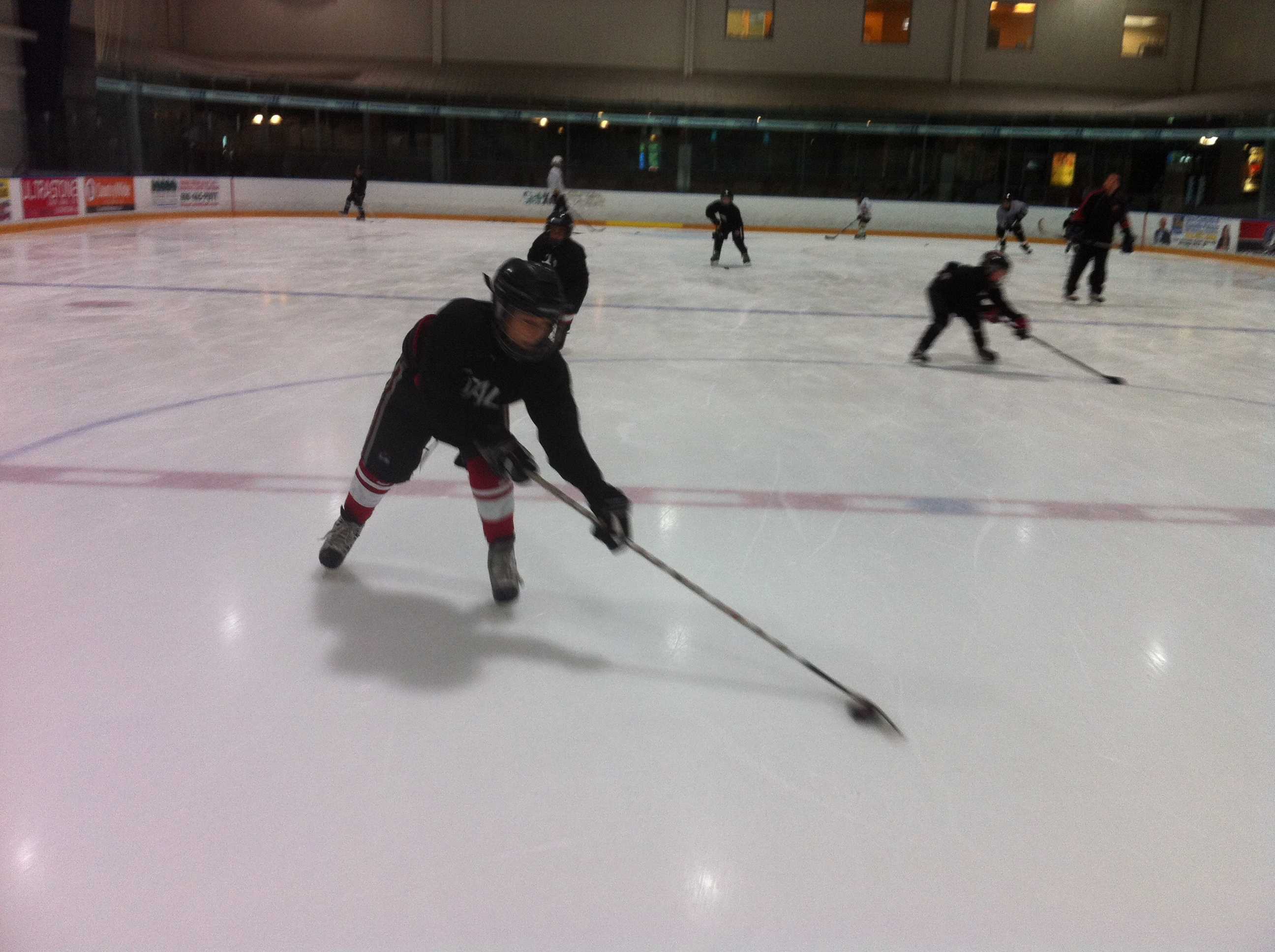 17 Jul

Puck handling : Top 5 Reasons to Extend Your Reach
Everyone can
puck handle

in front, but east to west is easier said then done.

A few wise anthropologists would suggest that we are hard wired to keep our hands as close to our mid-lines as possible because it allowed us to cling better to our mothers fur while she carried us through the primordial mainlands of our early planet. This may be true, maybe there are DNA instructions that keep us "medial". There is a theory however that I would like to propose: perhaps hockey coaches just don't emphasize lateral puck handling skills early enough. How do you combat "big bad DNA"?
Hard-wire neural pathways necessary to make puck handling movements natural at an early age!
Whether you are 6 or 60 "Can't be the best with no east to west"!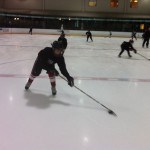 Han
Without further hesitation…
The Top 5 Reasons You Need a Reach in your Puck Handling Arsenal
1) Avoiding Stick Checks – The single most effective aversion tactic for a sweep check is a good stretch. Stopping a stretch early just gives an opponent that much more of an advantage when they swing that stick at you. Better to try it and lose the puck over and over in practice, than to stay comfortable and be limited in your ability to keep the puck on your twig in a game.
2) Looking Cool – Let's be realistic: next to Ron Dugay's 1984 flow out the back of his bucket, a good reach is the nect best way to excite the ladies in the stands! You know what they say about a guy with a big reach.,,
3) Facilitating Lateral Movement – Most guys don't move laterally until their feet take them there. What most people don't know os that an explosive east to west thrust of the hands is an excellent way to force your feet to keep ip with the rest of your skeleton that ha already started changing direction. Strong reach means explosive east to west momentum. Try it and see for yourself.
4) They Make You a Master of Disguise- Sun Tzu once said: to dangle around a guy, one must always disguise their true intentions (okay, okay I added the dangle part). This is true, to go left, you meed to first show the intent to go right. Once the D commits to crossing over in your fake direction, you got him! This doesn't work if you stop your stretch short. Puck handling near the body's midline usually means player on their back. Stretch it out and get that D to take their eyes off you for a sec and then just disappear!
5) Jim Vitale just says so! – One of my instructors added this and asked me to keep it in here!