Jason Missiaen Vital Goaltending
There aren't many goaltender coaches who pack a playing resume as impressive as Jason's. After a 4 year stint with the OHL's Peterborough Pete's, and 1 season in the QMJHL with the Baie-Comeau Drakker, Jason was drafted by the Montreal Canadiens in the 4th round. Maintaining his free-agent status, Jason found himself picked up by the New York Rangers where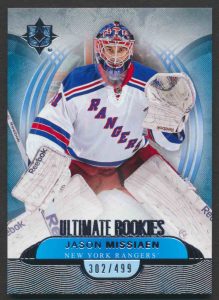 he remained under contract for 4 seasons. His following 6 years of pro hockey experience saw him log many games with the New York affiliate Hartford Wolfpack while being called up 3 times with the Rangers during the Stanley Cup finals. Jason has had ECHL, AHL and European professional playing experience and knows what it takes not only to get to the pros, but to stay there as well.
Jason is a huge asset to Vital Hockey Skills as he brings not only a wealth of playing experience, but also an unparalleled knowledge and system to goaltending development. Jason has a passion for pushing his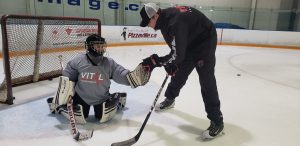 goaltenders outside of their current abilities as he knows that the position of goaltender at any level is one that teeters on always extending one's growth curve "You have to stay current and be driven to always extend  your abilities in order to make sure you remain relevant to a team's success". Player love working with him knowing that he understands the amount of hard work that it takes to climb the hockey ladder like he has: "The fact that he takes the time to come back down to minor hockey and give his knowledge and experience to young players says a lot about his character as a passionate goaltender and teacher!